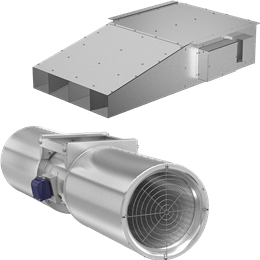 Jet Fans
Cars parked in an underground parking structure emit carbon monoxide (CO) and other noxious fumes into the atmosphere. There is a need for an efficient ventilation system to remove these toxins, circulate fresh air into the car park, and assist firefighters in the case of a fire emergency. The GreenJet® series includes a range of performances ideal for parking garage ventilation. Ductless designs use jet fans to dilute and remove contaminants and control smoke. The fans move air towards the exhaust area when installed on the ceiling. This creates a continuous flow, avoiding the creation of stagnant zones where air is trapped.
OVERVIEW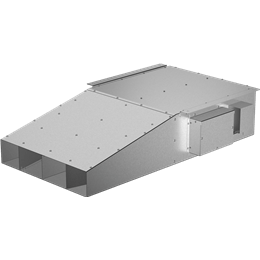 GJI
The GJI model, with mixed flow wheels, maximizes the clearance height for vehicles or installations when space and driving clearance is limited. With the lowest GreenJet profile, it easily fits in tight spaces, helping keep clean air in hard-to-ventilate as well as open areas. The GJI utilizes an electronically commutated (EC) motor and either a fan mounted speed dial or a 0-10 VDC signal for speed and volume control. Included in the GJI is a NEMA-3R disconnect and a quick connect terminal strip for control and power wiring.
Certifications:
UL/cUL Listed for Electrical (UL/cUL 705)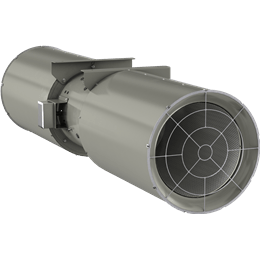 GJX
GJX GreenJet fans are used with inlet and outlet silencers, inlet guards, mounting bracket and aluminum die-cast propellers and blades. The GJX features a true airfoil design propeller to move large volumes of air at a high efficiency using a smaller diameter fan.
4-17 lb force of thrust (18-75N)
Certifications:
AMCA licensed Air (AMCA 210)
UL/cUL Listed for Electrical (UL/cUL-705) and Power Ventilators for Smoke Control