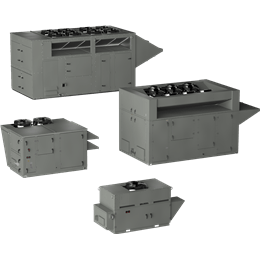 Dedicated Outdoor Air Systems
A dedicated outdoor air system (DOAS) is a unit supplying cooled, dehumidified outside air to the building in summer and heated outside air in the winter. The system can also include a total energy wheel. An energy recovery wheel offers up to 80% total effectiveness reducing the heating and cooling capacity requirement of the DOAS unit significantly.
OVERVIEW
RV/RVE
Pre-engineered rooftop ventilators condition and deliver 100% outside air or mixtures of outdoor air and return air to a building. This unit is ideal for 100% outdoor air, variable air volume and single zone applications.
500 to 18000 cfm
Up to 3 in. wg (ESP)
3 to 70 tons cooling capacity
75 to 1,200 mbh heating capacity
Cooling options: packaged direct expansion, chilled water, air-source heat pump, and split direct expansion on select models
Heating options: indirect gas, electric, and hot water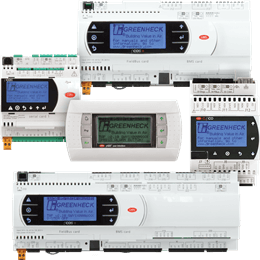 Dedicated Outdoor Air Systems Controls
DOAS systems offer control options for efficient operation including integration into building management systems. These controls come pre-programmed from the factory and are easily configured in the field.
Learn more about DOAS controls.