Our Commitment
to Improving
Indoor Air Quality
Greenheck's comprehensive line of air movement, control and conditioning equipment and engineered ventilation systems play a critical role in delivering the essentials of healthy indoor air.
Air Movement

The introduction of fresh, outside air into a building helps disperse and dilute indoor air contaminants including VOLATILE ORGANIC COMPOUNDS (VOCs), CO2, pollutants and viruses, spaces of stale, oxygen-depleted air and airborne pathogens. Greenheck's air movement products include supply and exhaust fans, lab exhaust fans, blowers, ceiling exhaust fans, HVLS fans and circulators that efficiently work to improve indoor comfort, health, safety, and productivity.
LEARN MORE
Air Distribution

Air distribution refers to how air moves within a space as a function of air rotations and air velocity. Proper air distribution reduces high concentrations of pathogens from forming in a space. Greenheck grilles, registers, diffusers and air terminal units provide air distribution within an indoor space. Air distribution also aids in destratification (mixing hot air that rises with cooler air beneath) to help improve occupant comfort and reduce energy costs. Greenheck HIGH VOLUME LOW SPEED (HVLS) fans are ideal for comfort cooling and destratification.
LEARN MORE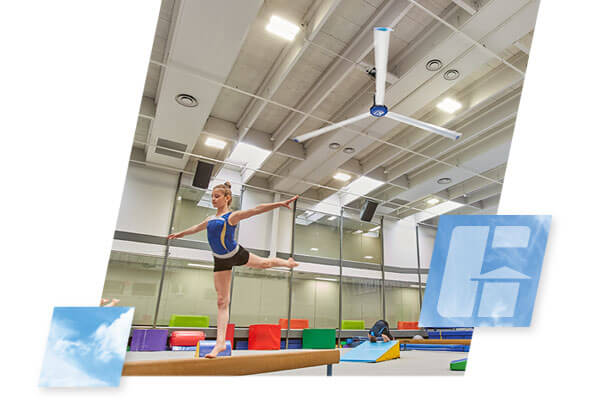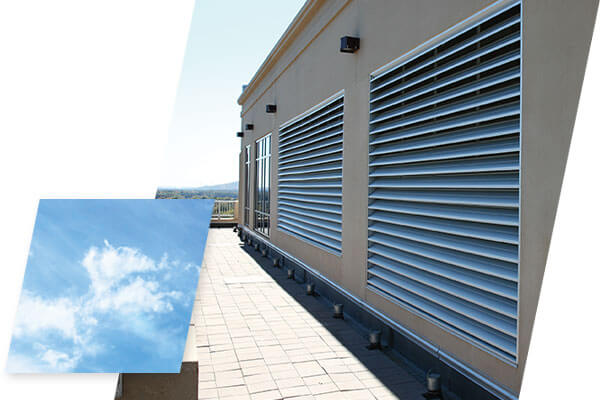 Air Control

Air control products like dampers, louvers and gravity ventilators direct and regulate air movement within a ventilation system. Greenheck offers the most UL certified dampers and the largest selection of AIR MOVEMENT AND CONTROL ASSOCIATION (AMCA) licensed dampers in the industry. Damper applications include fire and smoke control in life safety systems to airflow control in commercial HVAC and industrial process systems. Louver and gravity ventilators provide the passage of fresh air through exterior building openings while inhibiting the entrance of rain or other elements.
LEARN MORE
Humidity Control

Studies show that maintaining relative humidity between 40%-60% will reduce potential for airborne viral transmission. Greenheck's energy-efficient air conditioning products ensure optimal temperatures and humidity levels that keep occupants comfortable and employees productive. Utilizing energy recovery with a DEDICATED OUTDOOR AIR SYSTEM (DOAS) will help reduce the cost to humidify or dehumidify ventilation air.
LEARN MORE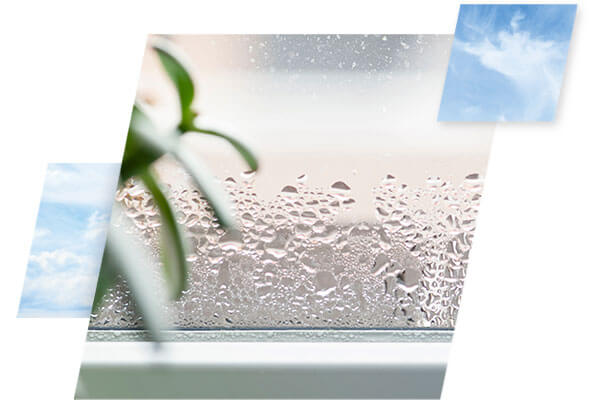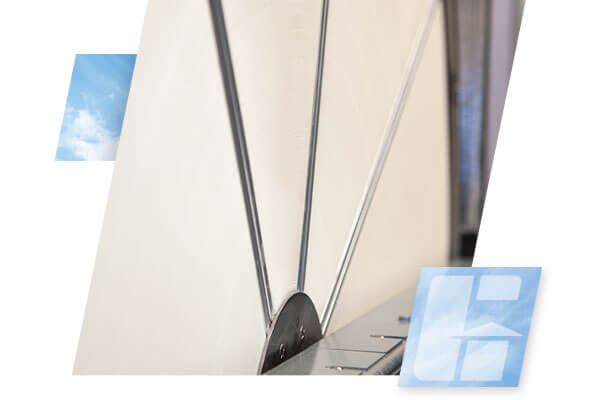 Energy Recovery

Energy recovery is the process of transferring energy between the conditioned return air from the indoor space and the fresh, outdoor air, which imposes the load on mechanical equipment. Fresh, outdoor air enters the energy unit where an energy recovery wheel or core treats the air before entering the heating and cooling equipment. The benefits include improved indoor humidity levels, reduced energy costs and lower first cost for air conditioning (due to a reduction in outdoor air load).
LEARN MORE
Filtration

HVAC systems typically utilize filters with a MINIMUM EFFICIENCY REPORTING VALUE (MERV) rating of 8. MERV 8 filters are effective at capturing large particles such as dust and pollen but are not effective at capturing smaller pathogens. Filters with a MERV 13 rating or higher can capture approximately 85% of airborne respiratory particles and are recommended to help capture COVID-19 and other pathogens. Greenheck products can be specified with higher filtration options.
LEARN MORE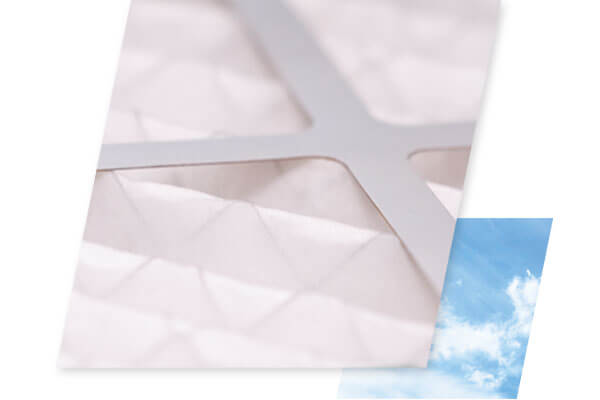 For more specific information on the importance and implications of clean air and how well-designed ventilation can help mitigate viral transfer, please visit our FAQ page here.

Our Commitment to Health, Safety and Comfort
Since the COVID-19 pandemic, ventilating fresh outdoor air into buildings has taken on even greater importance as a way to help mitigate viral transfer indoors. As a ventilation manufacturer for more than 70 years, our sole focus has always been on improving indoor air quality in commercial, institutional, and industrial buildings.
Our commitment to indoor air quality continues through the engineering and manufacturing of our high-quality ventilation products, with an increased focus on decreasing the risk of disease transmission through proper design and operation of HVAC systems. While there is no single way to eliminate viral transfer, we do know that ventilation, humidity control, proper filtration, and air circulation can help mitigate its spread.
Throughout the pandemic, we worked closely with engineers, contractors, and facility managers to manufacture and expedite delivery of our equipment to assist in renovating essential facilities to meet COVID-19 concerns.
We are proud to have provided critical contributions across the country including:
Providing exhaust and supply air systems to convert a Reno, Nevada hospital parking garage into a COVID isolation ward.
Supplying Vektor® and FumeJet® lab exhaust equipment for new patient isolation rooms in California and Virginia hospitals.
Manufacturing a vital louver product in one day and airfreighting it to a south Florida hospital that converted patient space into a COVID-19 ICU where airflow is critically important.
Manufacturing a damper in less than 24 hours for a medical supply company that needed to retrofit a facility for hand sanitizer in response to COVID-19.
Supporting ongoing operations in digital warehouses via Greenheck's equipment and services.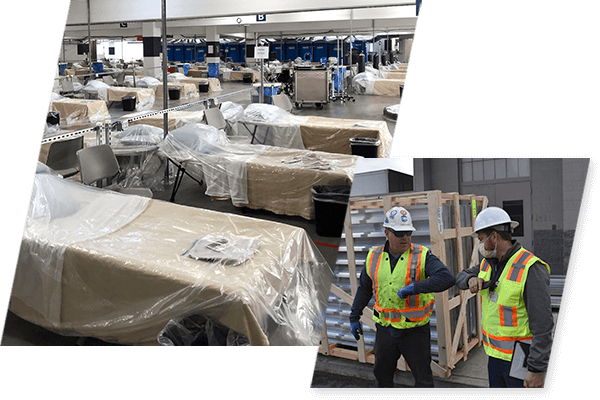 Read more on how Greenheck has supported facilities throughout the pandemic.
Indoor air quality -
it's what we do at Greenheck
Greenheck provides the industry's most comprehensive line of 1000+ ventilation products to create healthy, safe and comfortable environments. From hospitals to schools, warehouses and more, our reliable, energy-efficient air movement, conditioning and control products can help you address any application, any challenge. Indoor air quality - it's what we do at Greenheck
INDOOR AIR QUALITY (IAQ) FAQs
Find answers to common questions about ventilation and how it can help mitigate the risk of viral transfer.
Have questions or just want to learn more?