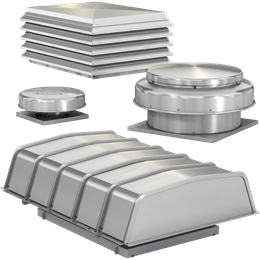 Ventiladores de Gravedad de Relevo
Los ventiladores de relevo por gravedad no operan con electricidad y funcionan con la diferencia de presión entre el interior y el exterior del edificio.
OVERVIEW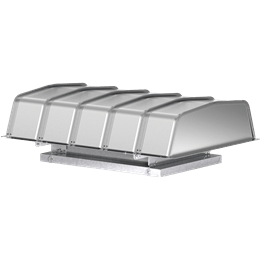 FGR
Los ventiladores de gravedad están diseñados para aplicaciones de liberación por gravedad natural o sistemas de presión negativa. Las unidades cuentan con un perfil bajo y una cubierta tipo Fabra.
De 0 a 96,800 cfm
Hasta 0.3 pulg. Ca.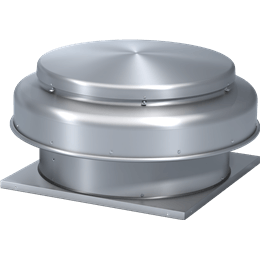 GRSR/GRSF
Estos ventiladores son de aluminio y están diseñados como unidades de relevo en sistemas de gravedad natural o presión negativa. El modelo GRSR se puede aplicar con ventiladores para techo como los modelos G y GB de Greenheck. El GRSF cuenta con pestañas para ser instalado sin una base.
230 to 18,400 cfm
Up to 0.4 in. wg.