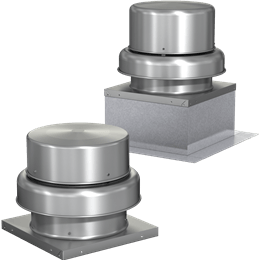 Kitchen Centrifugal Downblast Exhaust Fans
Centrifugal downblast exhaust fans are roof mounted available in direct and belt-drive configurations. These models have backward-inclined centrifugal wheels. Fans are for use in commercial kitchen/restaurant applications exhausting relatively clean air.
OVERVIEW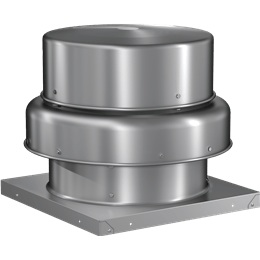 G
The model G is a direct drive, spun aluminum fan, designed for roof mounting on a curb for general, clean air exhaust applications. Units feature a spun aluminum housing and have certifications including seismic, high wind and hurricane.
50 to 14,500 cfm
Up to 2.75 in. wg.
Certifications:
High Wind and Hurricane
Seismic
UL/cUL 705
AMCA licensed for FEI & Air Performance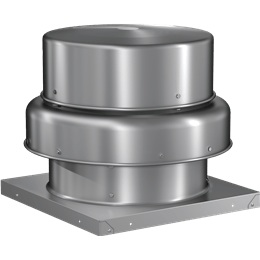 GB
Use this belt drive centrifugal roof exhaust fan for general clean air applications where the air discharge is downward, toward the roof surface. The GB features a spun aluminum housing..
70 to 44700 cfm
Up to 3.25 in. wg.
Certifications:
High Wind and Hurricane
Seismic
UL/cUL 705
AMCA licensed for FEI & Air Performance
UL/cUL 705 Listed - Supplement SD - "Power Ventilators for Smoke Control Systems" (Formerly UL Smoke)