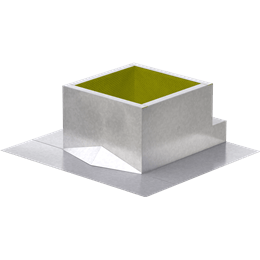 Specialty Curbs
Specialty curbs are for use with specific applications such as, roofing types for metal building construction or providing a weather tight seal for piping.
OVERVIEW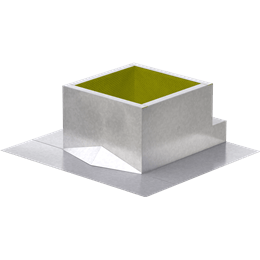 GCC
A straight-sided curb for use on buildings constructed with metal roofing material (corrugated or standing seam). This curb can be pitched to match the roof slope.
8 to 42 in. heights
8 in. flashing flange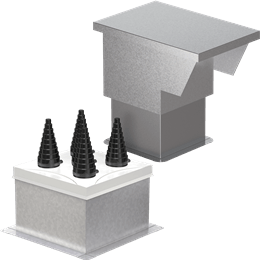 PIPE PORTAL
Pipe portal curbs are used to provide a weather tight seal for up to 5 pipes penetrating the roof structure. They are typically used for VRF systems.
3/8 to 6 in. pipe diameters