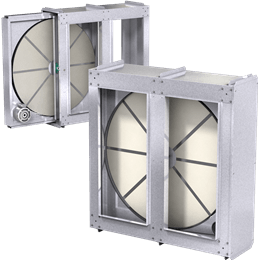 Energy Recovery Modules
Space limitations can prevent the use of the model ERV energy recovery ventilator in new or retrofit construction. An energy recovery module is an ideal option for these situations.
OVERVIEW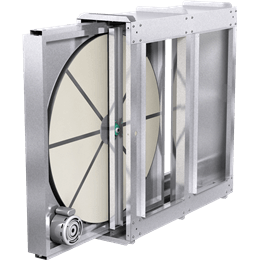 ERM
ERM transfers sensible (heat) and latent (moisture) energy between counter-flowing air streams, preconditioning outdoor air to near room conditions. The unit consists of a cabinet and a slide out energy recovery cassette. The fully insulated cabinet installs as a permanent part of the duct system.