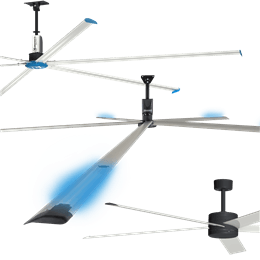 High Volume Low Speed (HVLS)
The most innovative line of HVLS systems in the industry.
Large diameter ceiling fans provide airflow for effective air circulation and enhanced comfort in commercial and industrial spaces. With a variety of benefits including personnel cooling, humidity control, and heat distribution, these fans are an ideal selection for many applications.