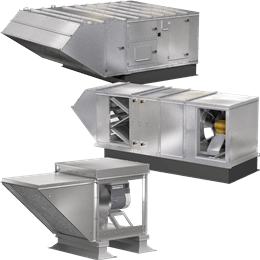 Kitchen Non-Tempered Make-up Air Units
Non-tempered make-up air units are the cost-efficient choice when your commercial kitchen application doesn't call for heating or cooling.
OVERVIEW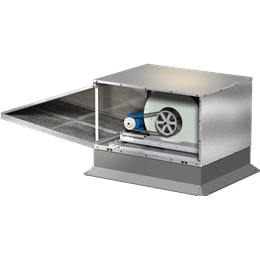 KSFD/KSFB
The KSF series has both a belt drive (model KSFB) and direct drive (model KSFD) configuration. Both have a compact design and provide a great source of non-tempered make-up air for commercial, institutional and kitchen applications.
300 to 10,250 cfm and 3 in. wg
UL 705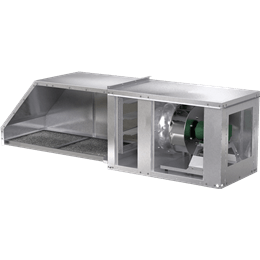 MSF
Model MSF is for price sensitive, non-tempered make-up air applications. The MSF features a direct drive, backward inclined plenum supply fan that provides many value-added benefits for the end user. The plenum fan arrangement allows for bottom, horizontal, left and right discharge arrangements for convenient ducting. Maintenance and air balancing in the field are simplified with this direct drive arrangement.
500 - 5,300 cfm and 3 in. wg
Permanent split capacitor (PSC), Vari-Green® electronically commutated (EC), or variable frequency drive (VFD) controlled three-phase motors
UL705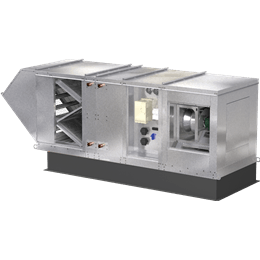 MSX
The MSX is a highly configurable make-up air unit that can be utilized to meet the needs of a variety of applications. The MSX's modular design allows for a wide range heating, cooling, and filtration options.
800 to 48,000 cfm and 4 in. wg
ETL listed