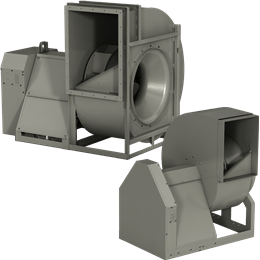 Kitchen Utility Sets
Utility sets are for use in many applications including continuous high-temperature, or grease-laden exhaust typical in many commercial kitchen and restaurant settings. Models are available with corrosion-resistant coating and spark-resistant construction.
OVERVIEW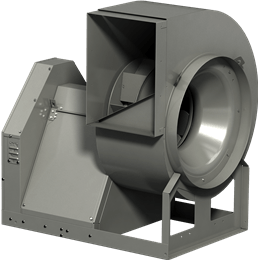 USF-300
The USF-300 series is a great choice for general HVAC applications in commercial and light industrial applications. Available in heavy gauge galvanized or a corrosion resistant coated finish, these fans are suitable for spark resistant, restaurant grease exhaust, high temperature or general ventilation applications.
Up to 53,000 cfm
Up to 5.5 in. wg.
Spark B or C resistant construction available
Certifications:
UL/cUL Listed for Electrical (UL/cUL-705), Grease Exhaust (UL/cUL-762) and Power Ventilators for Smoke Control
AMCA licensed for FEI & Air Performance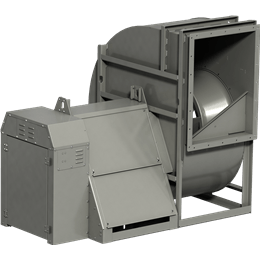 USF-500
The USF-500 series are designed for large volumes of air at moderate to high pressures in heavy commercial and industrial applications. These fans fit a broad range of fan applications such as hazardous environments, emergency smoke control, spark resistance, high volume/pressure capabilities, etc. Alternate construction materials are also available for corrosive or extreme high-temperature applications. Split housing also available for limited access installations.
Up to 165,000 cfm
Up to 21 in. wg
Spark A, B or C resistant construction available
Alternate material construction
Certifications:
UL/cUL Listed for Electrical (UL/cUL-705), Grease Exhaust (UL/cUL-762), and Power Ventilators for Smoke Control
AMCA licensed for FEI, Air & Sound Performance