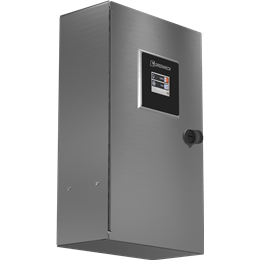 Variable Volume Controls
Reduce energy consumption and operating costs by automatically decreasing airflow based on demand.
OVERVIEW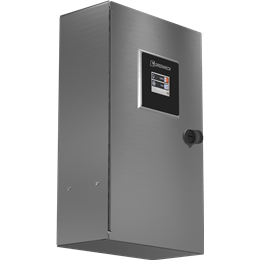 GKC-DCV
Industry-leading turndown capabilities, high-efficiency motors and heat sensors, and the quick response and convenience of our demand controlled kitchen ventilation save time and money. Model GKC-DCV monitors cooking temperatures and adjusts exhaust and supply fan speeds. Fans operate at a reduced volume, saving energy when the cooking load reduces.
Hood-mounted sensors respond five times faster than duct mounted sensors
Reduced maintenance
Reduced noise
Easy-to-use touchscreen
100% override
Certifications:
UL/cUL 710
UL/ULC Listed per UL 891
UL Certified 60730-1 Standard
UL Certified CSA-E60730-1 Standard
Codes:
NFPA 96
Complies with IMC 507.1.1
Canadian Electrical Code (CEC)
National Electrical Code (NEC)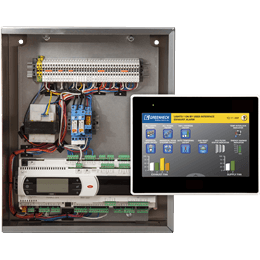 Vari-Flow Air Management System
Strategically placed heat sensors effectively monitor the cooking operation and quickly adjust airflow to meet the demand. Reducing energy during slower periods of the day reduces electrical energy consumption and decreases heating and cooling loads—all significantly reducing operating costs.


Exceptional turndown
Capture tank mounted sensor
Space pressure control
User interface keypad and optional touchscreen
Certifications:
Complies with IECC C403.2.8
Complies with IMC 507.1.1
UL/ULC Listed per UL 891
Codes: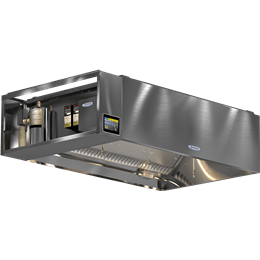 Melink Intelli-Hood System
The Melink
®
Intelli-Hood
®
uses both heat sensors and optic sensors to monitor the cooking operation and modulate the airflow. The optic sensors provide additional control, especially in large cooking batteries containing steamers, kettles and other similar appliances that produce a lot of smoke or steam.
Optic Sensors
Professional Service - includes a factory start-up
Control Large Systems
Reduces airflow by 50% or more
Certifications:
Complies with IMC 507.1.1
UL/ULC Listed per UL 710
UL/ULC Lister Per UL2017