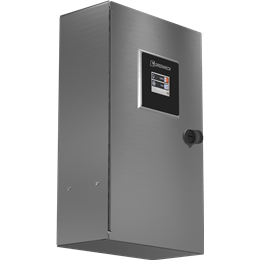 Constant Volume Controls
Manage the challenges of controlling the relationships between fans, hoods and lighting from a single source.
OVERVIEW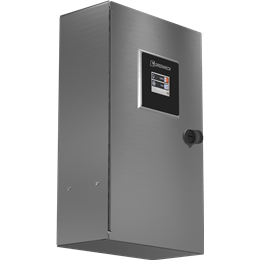 GKC-CV
Achieve complete safety and total control with code-compliant back-up safety controls that automatically activate the exhaust system when cooking appliances begin generating heat and keep fans running until temperature drops. Override manual controls with automatic fan activation that connects all fans in the same zone.
Automatic activation
Plug and play
Single-point control
Easy-to-use touchscreen
Certifications:
Complies with IMC 507.1.1
UL/ULC Listed per UL 710
UL/ULC Listed per UL 891
UL Certified 60730-1 Standard
UL Certified CSA-E60730-1 Standard
Codes:
NFPA 96
Canadian Electrical Code (CEC)
National Electrical Code (NEC)
KFCC
Model KFCC allows you to manage challenges from one location, with well-labeled connections and a variety of options to reduce installation and coordination time at the jobsite. The KFCC is prewired, meaning minimal field wiring is required for the main power and connection to fans and lighting. This eliminates, the often complex, field wiring that can lead to mistakes and job delays resulting in failed inspections. The KFCC offers clean, safe, and dependable control for the kitchen fans and hood lights.
Standard construction features include:
Prewired
Magnetic motor starters
Color coded wiring
Exhaust on in fire mode
Thermal overloads in cabinet
Certifications:
Complies with IMC 507.1.1
UL/ULC Listed per UL 891