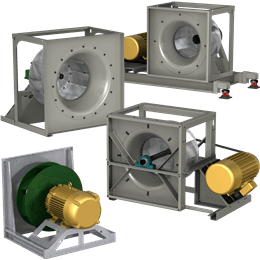 Plenum Fans
Plenum fans offer excellent performance and reliability. These fans work best in commercial or industrial air handling settings and pressurized plenum applications. Each offers a compact size, the flexibility to supply multiple air take-offs and a competitive price.
OVERVIEW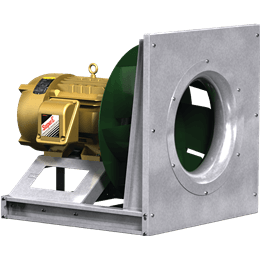 APD
Model APD is a commercial grade plenum fan combining performance and reliability into a lighter duty, economical design. The compact direct drive eliminates the cost, maintenance and complexity of traditional belt drive, plenum fans. When combined with a variable frequency drive (VFD), the fan unit allows air volumes to adjust to changing building requirements such as increased pressure from dirty filters. APDs are an excellent option as a stand-alone single fan or in parallel fan array applications. The APD has a formed and bolted galvanized steel frame with a welded and coated steel seven-bladed, backward-curved wheel.
1,000 to 18,000 cfm per fan
Up to 10 in. wg
Certifications:
AMCA licensed for FEI, Air & Sound Performance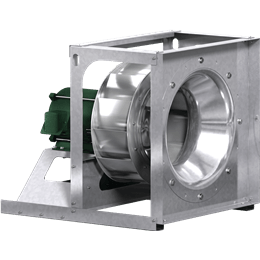 APM
APM plenum fans provide high efficiency while maintaining a compact size. This is an excellent selection for retrofit and replacement applications and in variable air volume systems. It uses a bolt together framework that is either galvanized or coated. The APM has the same high efficiency / low sound 12-blade wheel as the APH plenum, but at a cost effective price for light and medium duty applications. APM units are available in belt and direct drive with basic accessory options.
1,000 to 41,000 cfm per fan
Up to 8 in. wg
Certifications:
AMCA licensed for FEI, Air & Sound Performance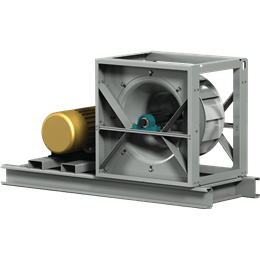 APH
APH plenum fans come in belt and direct drive versions with an extensive accessory offering. A 12-blade, airfoil aluminum wheel achieves a quiet and efficient operation. This design saves energy and improves the overall sound quality by reducing low-frequency tones that are difficult to attenuate. Industrial applications are ideal for the APH because of its welded construction, coated framework and multiple configurations.
1,000 to 209,000 cfm per fan
Up to 12.5 in. wg
Certifications:
AMCA licensed for FEI, Air & Sound Performance