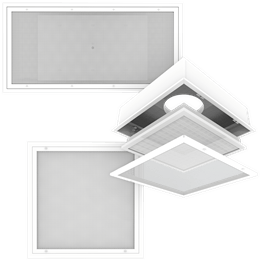 Laminar Flow Diffusers
Group E, non-aspirating diffusers create a sterile field below the diffuser array.
Laminar Flow Diffusers have been engineered to provide a vertical projection of low velocity supply air. The laminar flow diffuser introduces clean supply air without the entrainment of contaminated air in the space due to its low velocity.