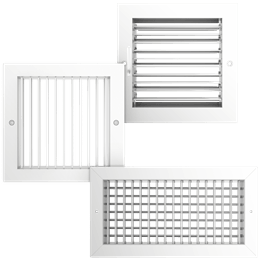 Supply Grilles and Registers
A complete line of supply grilles that are available in aluminum or steel construction with a variety of blade styles and configurations.
Supply grilles direct fresh or conditioned air from ducts into a space and offer adjustable blades to control the discharge air pattern in a space. Supply registers offer dampers to adjust the volume of airflow entering the space.